Top
R & D
Innovation is the base of developing high efficiency plunger pump. For many years, Maxfully has actively and continuously engaged in research and development of new technologies, Now the follwing research has initiated its physical testing and patent applications are in progress.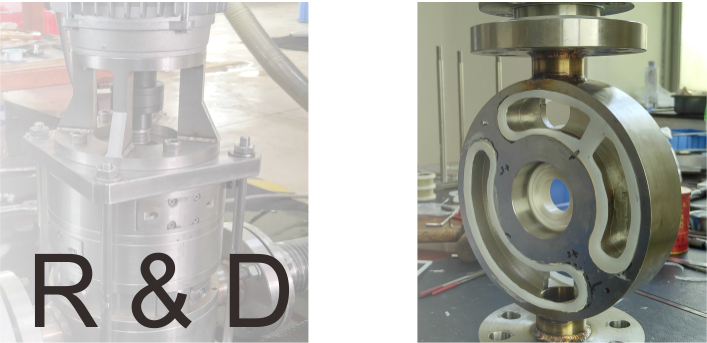 Our research on dynamic sealing technologies tries to fundamentally fix the difficulties faced in sealing the plunger of plunder pump. In comparison of traditional sealing cup and packing sealing which requires manual replacement for tear and wear, our new technology allows Self repair of sealing materials. As result, plungers always remain sealed and pressure to bear remains constant which contributes to extend life eapectancy.
Miniaturization of plunger pump is our second research. It is widely accepted that plunger pump is one of the most effective pump which has already been adopted in a variety of industry. Yet, its shortcomings are obvious, for examples, complex mechanical structure, bulky, high maintenance fees. As a substitute, our innovative AP series plunger pump has smaller volume with even stronger flow rate and pressure resistance. The pump is very effective in handling water supplies of high-rise building and also applicable in delivering corrosive fluid like sea water.
Maxfully International Equipment Limited regards continuous innovation as an important development strategy. We believe that in the near future, our innovative products will bring about a new experience to all customers.